Here at BetterPoints we love to bring you stories from our users. This month is no different! I caught up with Karen who was selected at the Active East Ren Winner for August.
Karen was introduced to the BetterPoints app by her hairdresser! So, she downloaded the app towards the end of July and set it to automatically track her activities.
Here is what she had to say about the app and the challenge:
"It has really motivated me to ditch the car, to walk as well as to run more often! I love the challenge and love the motivation BetterPoints has given me. I have been using the car much less since the onset of the pandemic anyway, but since downloading the app I have been inspired to think more about where I am going and what I need to do. So have opted to reach for my trainers now as opposed to my car keys!"
She has been working from home since the start of the pandemic, as a Commercial Manager with Network Rail, so getting out during the day is important as there is no longer a commute to work. She also takes her 7-year son out on walks with her; as well as taking him to school on his scooter. Most days she'll do the school run on foot alongside him.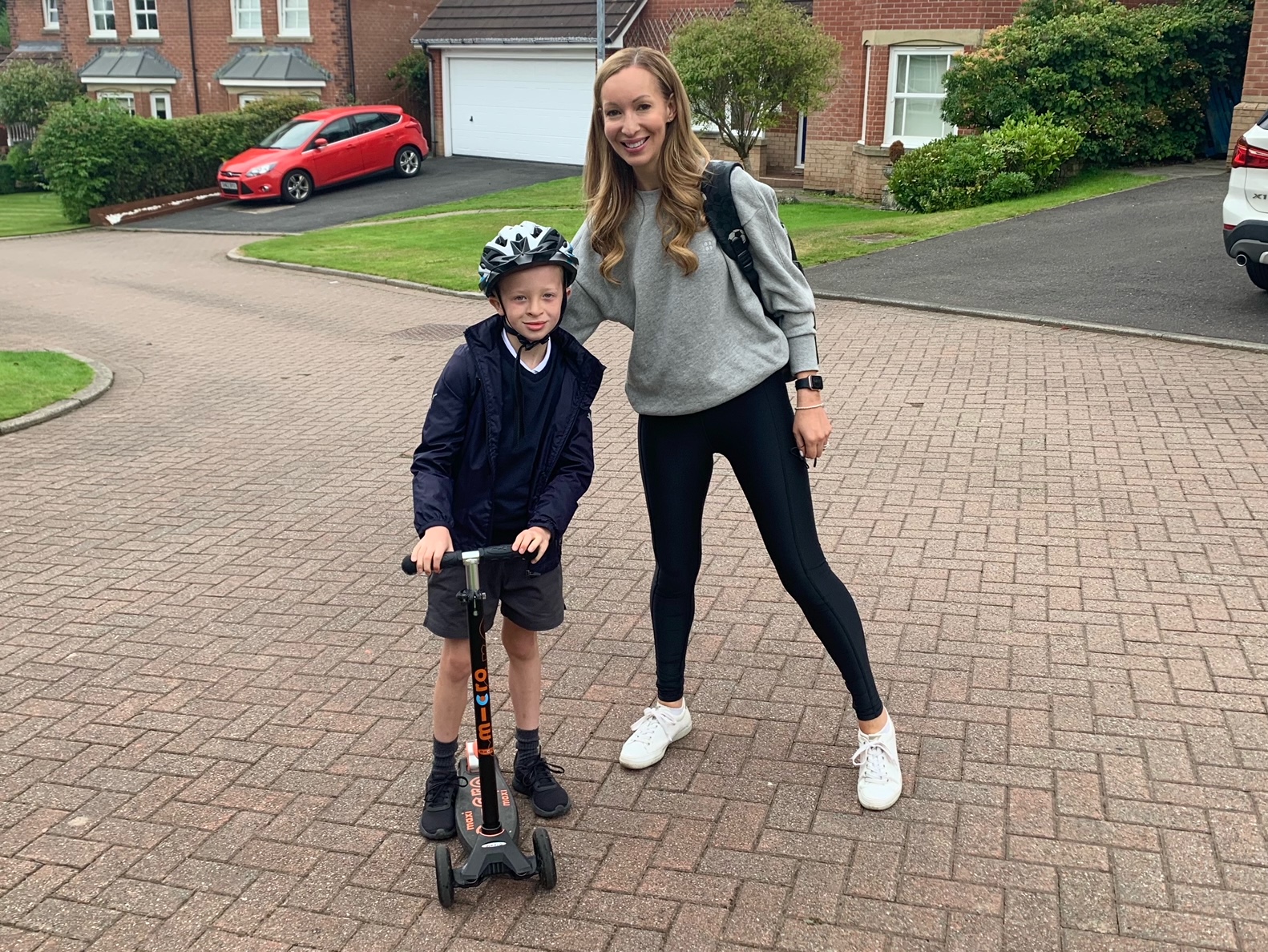 I pointed out that that there were bonuses to be earned in the challenge, and she'd earned a 1,000 BetterPoints earlier in the day when we spoke!
In her survey responses she listed that the app helped her feel happier, less stressed, improved my mood and saved money. Which is absolutely fantastic to hear.
"I have really been enjoying the challenge, it has certainly helped keep activity at the forefront of my mind."
Karen has been letting her points add up in the background and has amassed almost £30 thanks to her prize win; she has made a donation to BBC Children in Need and intends supporting other charities and local business with her points.
Congratulations again to Karen - keep up the good work!