Each month we give you a chance to win one of four pots of 25,000 BetterPoints for taking part in the CHUM East Ren challenge. I recently caught up with one of those lucky winners!
Andy was introduced to the app via another challenge shown on Facebook for Glasgow, he clicked through and found out about a similar challenge in East Ren:
"I didn't have the notifications turned on, so I missed the message telling me I had won, but when I looked at my points total - I was pleasantly surprised to see the additional points in my account!" he told me.
Andy works in construction as a commercial manager, and had been working from home due to COVID, but when it was possible for him to do some of his work back at the office - he added a development objective that meant he would aim to cycle to work twice a week. Partly to keep active but also because it would save him time and money getting to work, and having to find parking. But during the lockdown, he found getting out once a day either for a walk or a cycle ride was immensely beneficial for his mental health, and meant he wasn't stuck indoors the entire day.
In addition to this he would walk his boys to school twice a week. So although the app didn't prompt him to cycle more - having the app on in the background meant he was earning points for all his active travel that he wasn't doing before.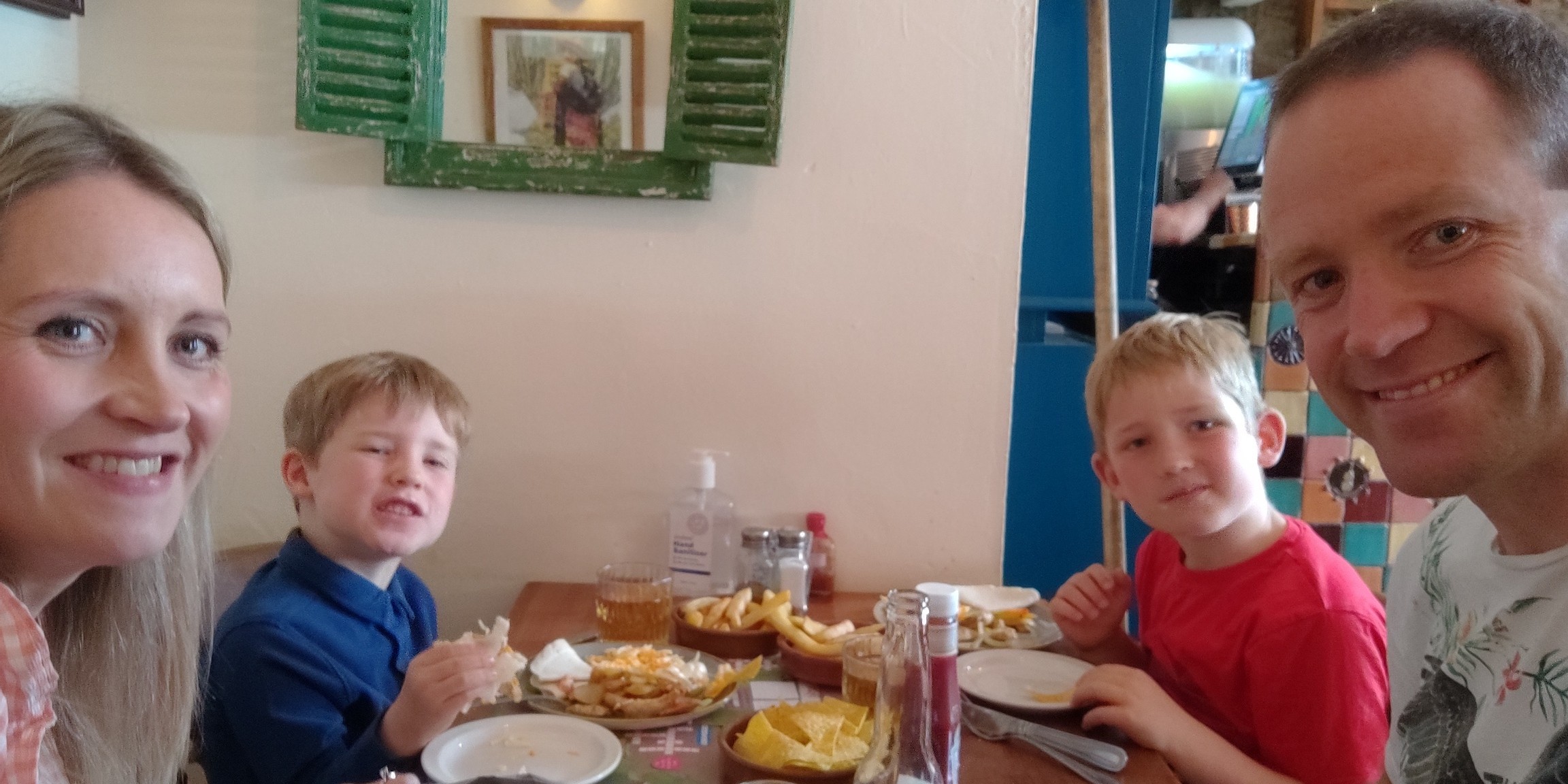 He's a keen footballer, though doesn't have the phone on him whilst he plays, so is quite active generally. He did say that the app has prompted him to switch up how he gets to/from football:
"I will now cycle to football instead of going in the car, play my game and then cycle back home as I'm earning points for doing so. So it's been good to see the points go up steadily as a result."
I asked Andy about the access to scenic places to walk or cycle in, and he said there were plenty of parks nearby and that:
"There's Whitelee Windfarm about 10 miles from home, so I would get out in my lunch hour and do the 20-mile round trip on my bike."
It was great to speak with Andy and hear his story, and we hope he carries on enjoying using the app. He hasn't decided on what to spend his points on yet, but may well split it between a treat for his family and a charitable donation.